Popularly known as the Maeklong Railway Market, which need no introduction from the social mediashpere. If you've seen media of market traders right on the sides of a railway track, this is the one.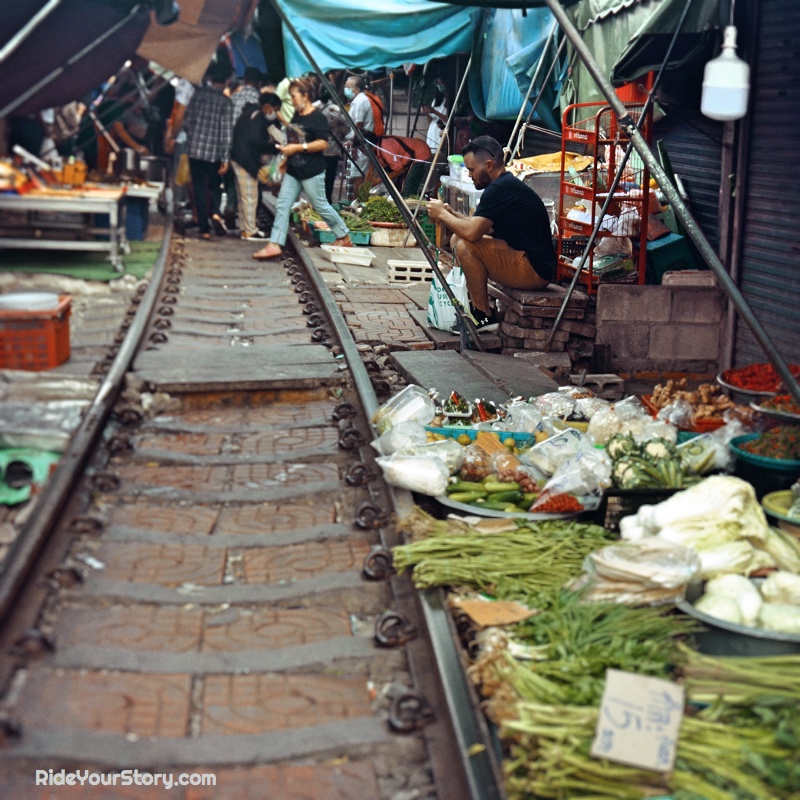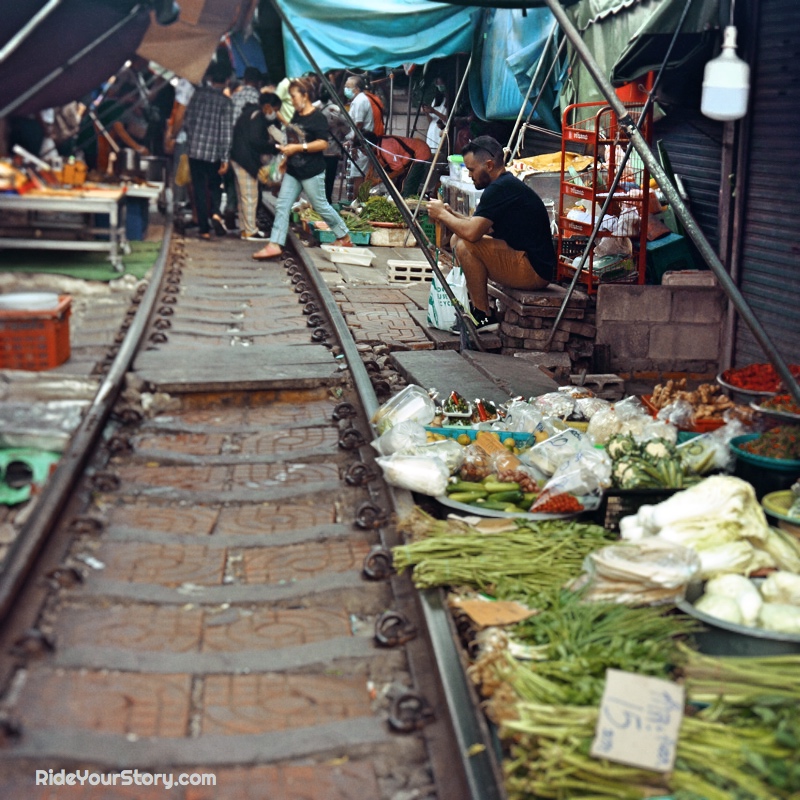 If you found this page, likely you are searching for a way to get there without a tour guide – I 👍🏽 you!
Let's head straight to that part. My thoughts and review are later and optional read…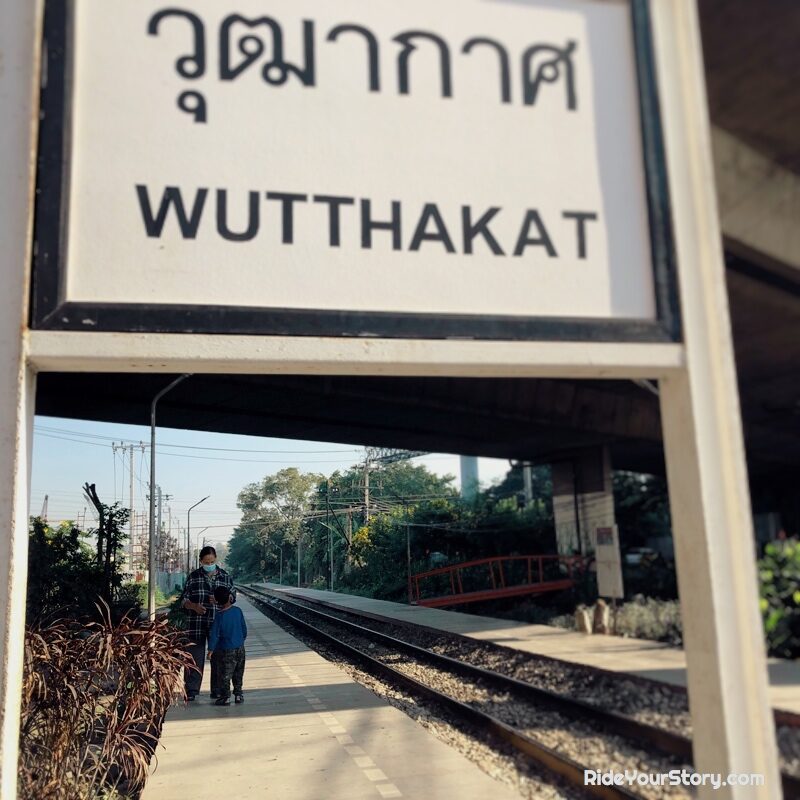 How to get there… by yourself?
Bangkok 🚊► Wuttakat BTS 🚶🏻► Wuttakat SRT 🚉► Maha Chai SRT 🚶🏻► Maha Chai Pier 🚢► Chalom Pier 🚶🏻► Ban Laem SRT 🚉► Maeklong 🚂
BTS – Bangkok Mass Transit System | MRT – Metropolitan Rapid Transit | SRT – State Railway of Thailand
From anywhere in Bangkok, get on the BTS/MRT to Wutthakat BTS Station on the BTS Skytrain Silom Line.
1. 🚊 • Reach Wutthakat BTS station before 08:30am.
2. 🚶🏻 • Use Exit 4 and walk for about 5min towards the direction of the Wutthakat SRT train station.
3. 🚉 • Take the train schedule at 8:41am. 10฿ per pax and enjoy the hour plus of locomotive ride till the last stop – Maha Chai SRT train station.
4. 🚶🏻• Exit Maha Chai train station, turn right and take a short walk pass the market towards Maha Chai Pier.
5. 🚢 • Buy a ferry ticket for 3฿ at the counter for a short ride to Tha Chalom Pier.
6. 🚶🏻• Exit the pier and again turn right. Take another short walk, passing the morning market and a temple to Ban Laem SRT train station.
7. 🚉 • Buy a ticket at the counter for 10฿ for the train scheduled for 10:10am departure.
If you get this far… not this page of course! but waiting for the train arrival. You've made it! Not to the starting point. If you didn't realize yet, your journey of moment have already started when you left Wutthakat BTS station. Now you are just continuing to collect more memories. This is the train that will pass through the Maeklong Railway Market. You will be on that train! Enjoy the locomotion and sock in the train horns and passing view. Read no further and ride your story…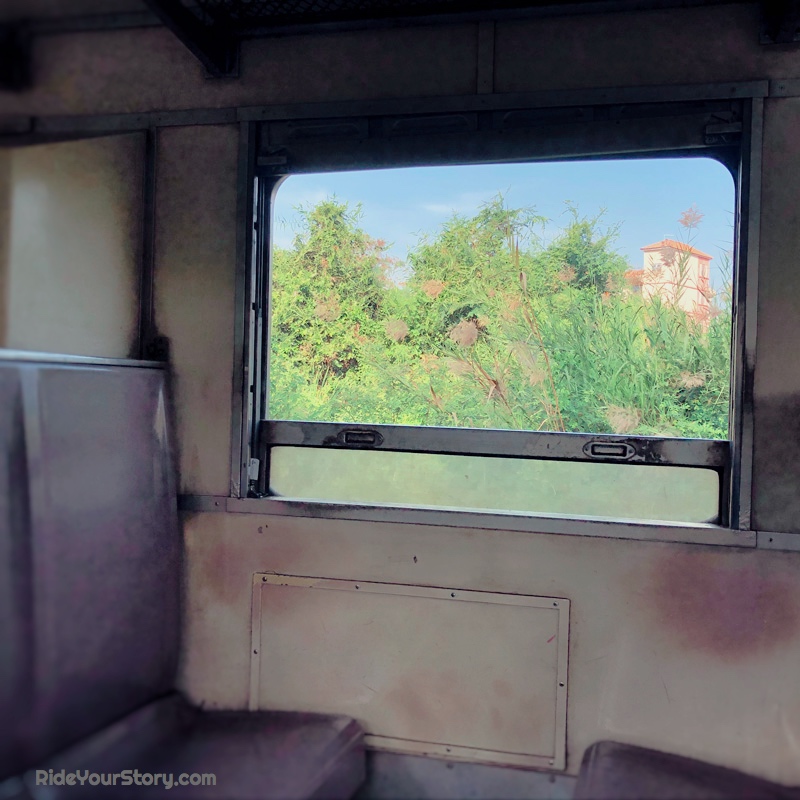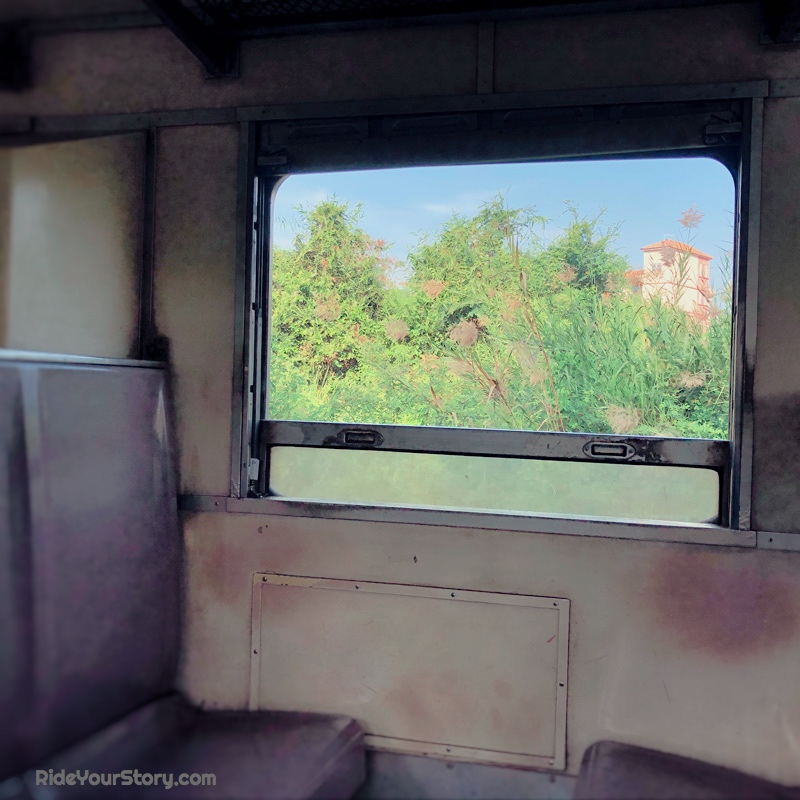 There is already another known route which starts at Wongwian Yai BTS and Wongwian Yai SRT. But the Wutthakat Station (วุฒากาศ) is only a walking distance of 150m from Wutthakat Station (S11) on the BTS Silom Line. It is only opened on October 23,2020 and still largely unknown among the tourist herd.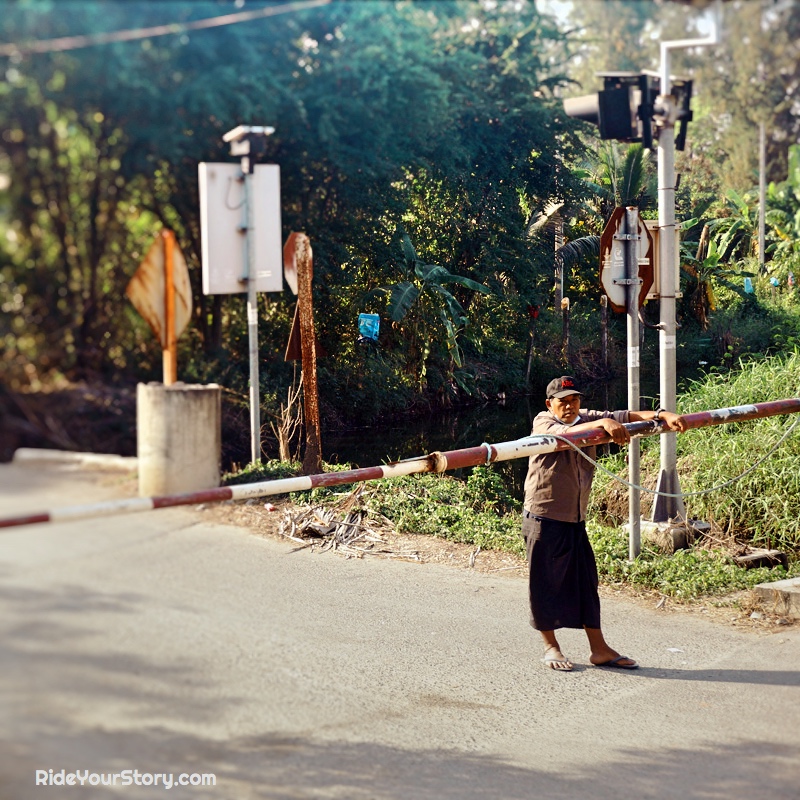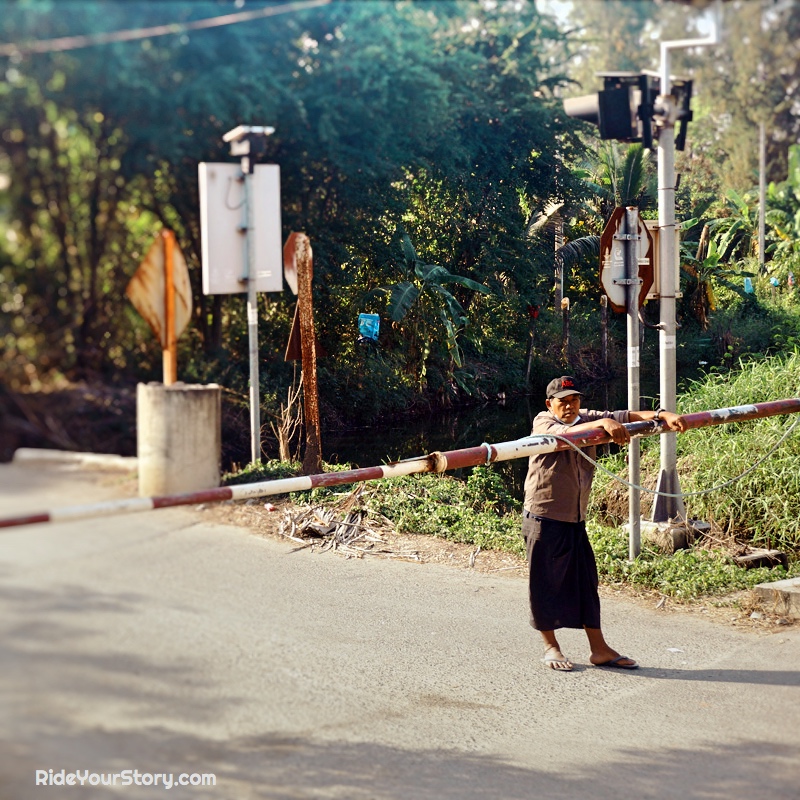 หุบร่ม (hup rom) which means 'close the umbrella' and hence Talad (ตลาด – market) Rom (ร่ม – umbrella) Hup (หุบ – in this context, to retract).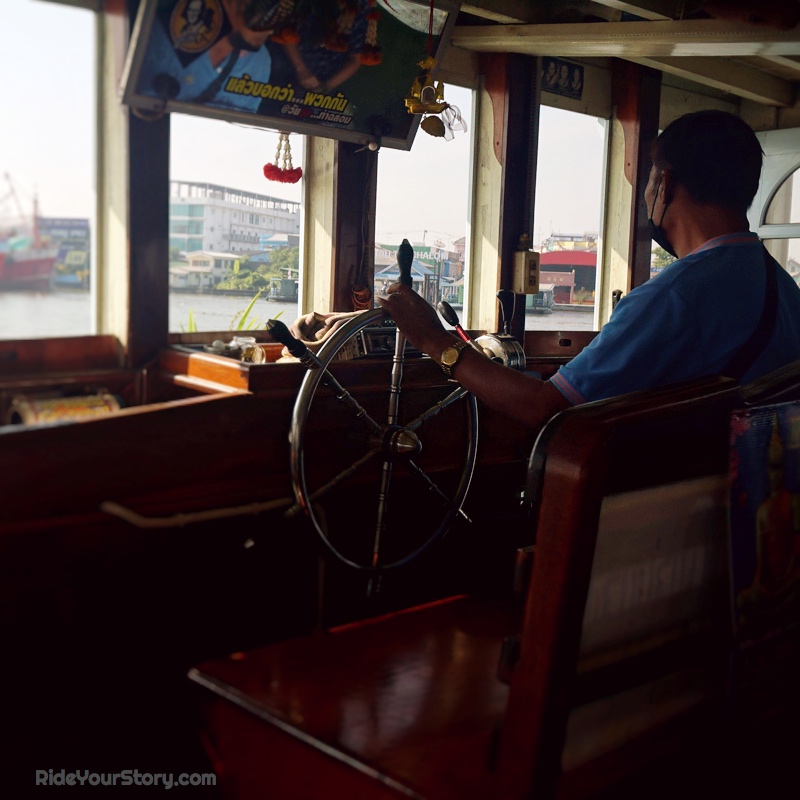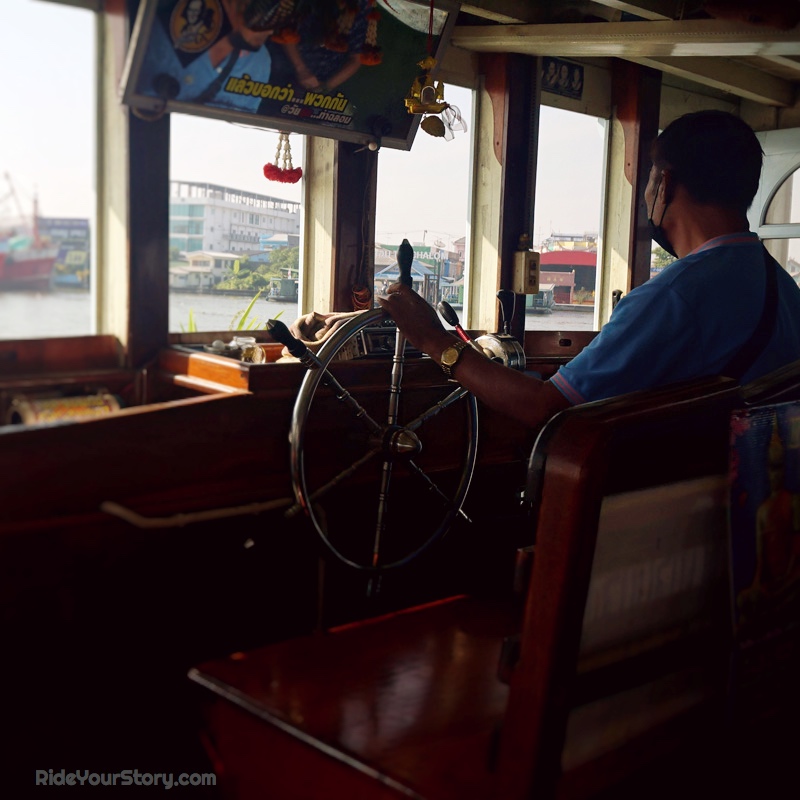 (Placeholder… more thoughts when I'm free to write about my ride…)
Going back to Bangkok ?? Take the reverse route! Buy a train ticket at Maeklong train station. Last departure is at 3:30pm.