森林浴 or Shinrin-yoku, literally translated as forest-bathing. It is one form of Nature Therapy, also known as ecotherapy. Originated from Japan in the early 1980s as a form of physical and psychological restorative healing by immersing yourself and walking in the forest or amongst nature. Studies shown that it can help with physiological relaxation and enhance immunization.

While it is commonly done with a hike. Can we do it on a bike while on a road trip? Not so ideal on a carbon-emitting, fossil fuel thirsty and noise polluting crotch rocket eh! The obvious answer is a No. But give it a moment of thought and seek a way, pursue beyond the patterned path. And within you can find the answer – Yes. In fact our mode of transport will give us easy access when we are the captain of the wheels. We pick our own spot anywhere. So why travel on the same lane as the tour buses?

Spare a time off while on the road, to search for a moment to connect with nature, away from the hustle and bustle. Give plenty of buffer time in your riding schedule as moment like these are instinctual and opportunistic. Ride away from the main traffic. Even for a brief moment it will help you to revitalize from fatigue and stress on a long journey. To reset your clock and begin a new riding stage.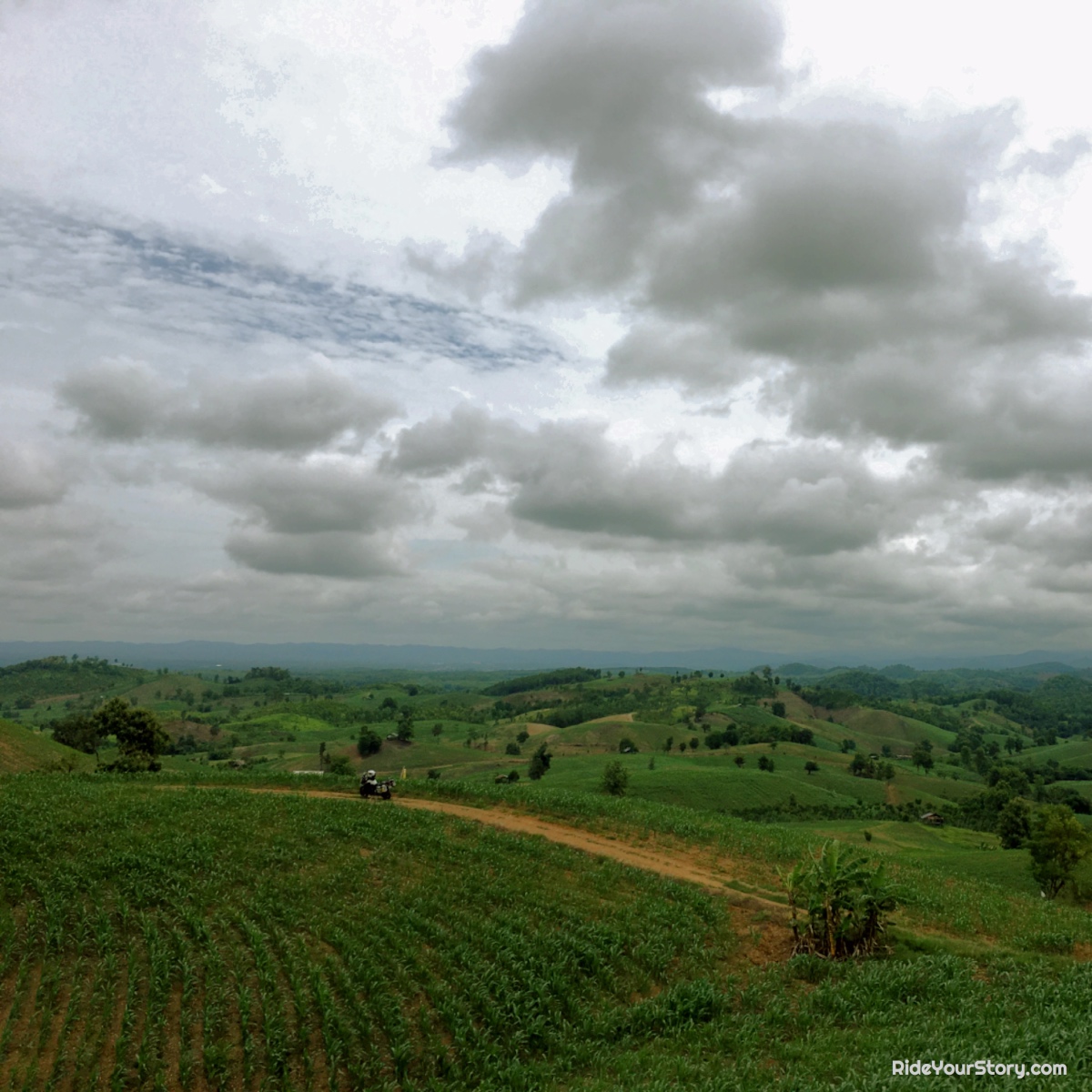 STAY OFF THE FAST LANE
Take the longer detour and time out. divert into the green patch on your GPS, off the beaten track and into the unknown. You may be surprise what lies within. It is much better than staring at the vehicles ahead of you and in the mirror.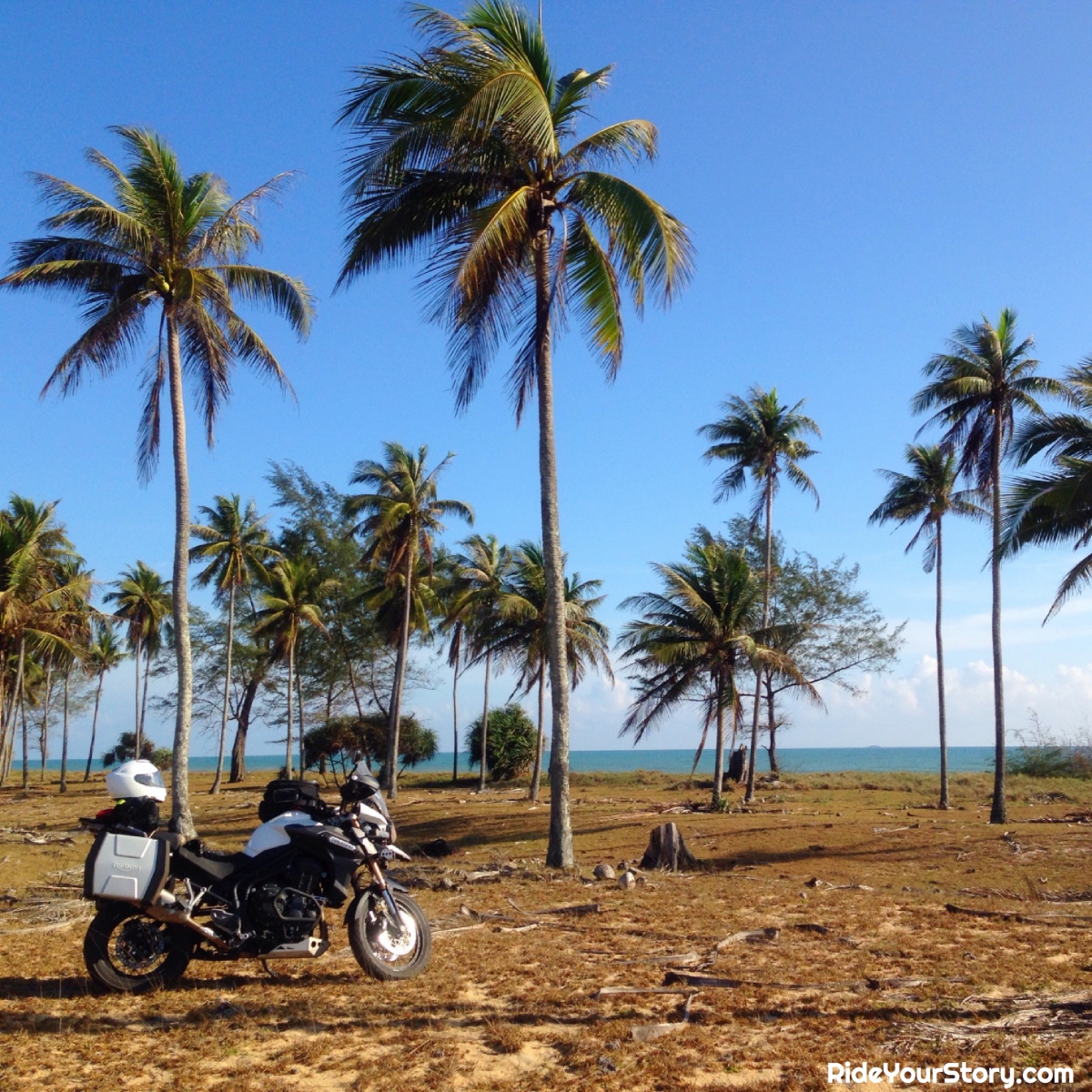 CRUISE ALONG THE COAST
If you make that turn away from the main road along the coast. Chances are you can find unattended or deserted beaches, especially in Southern Thailand. Presented are opportunity for you to ride along the beach undisturbed. But be mindful of where you plant your wheels.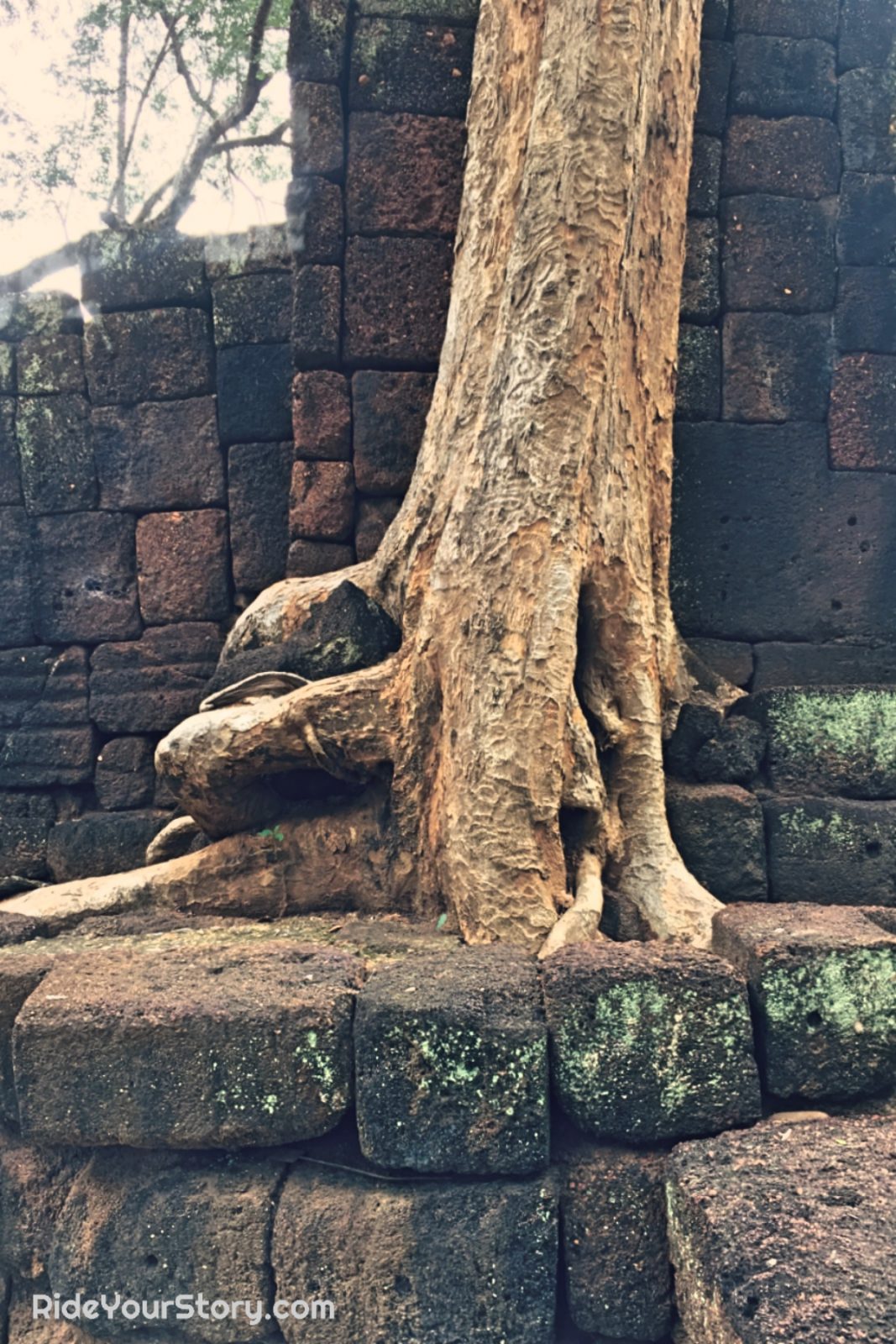 SWING BY A HISTORICAL PARK
Even with its bare foundation. A archeological site from past civilization still win the charms away from modern extravagance. The serenity, peacefulness among its ruin and the lost history seemingly waiting to be uncovered by your presence of silence. Even the younger trees has it own story to tell.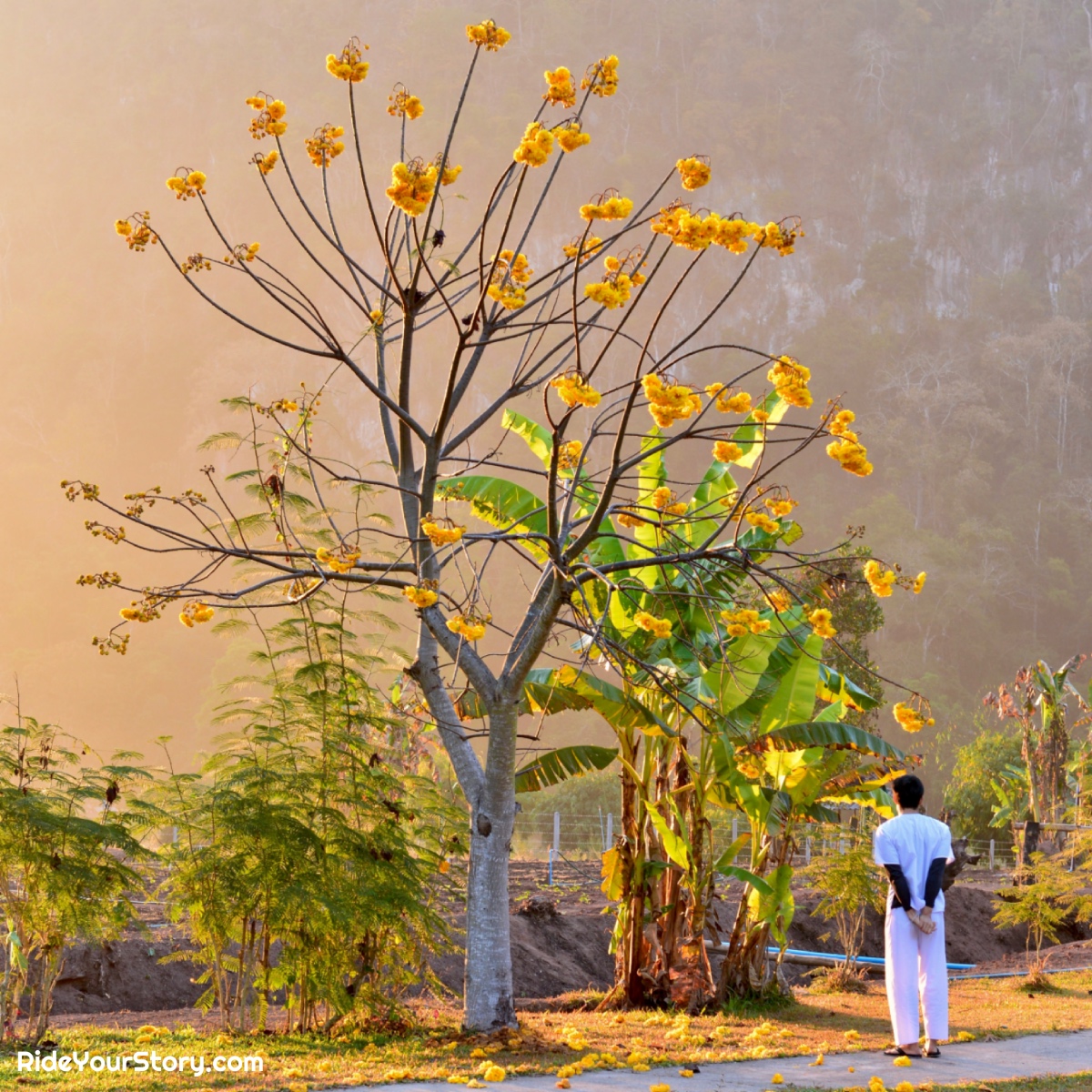 MEDITATE IN THE FOREST
If you are already a practitioner, you'll know how to pick a quiet spot. With the wheels you are free to search for one, anywhere you roam. If you are a beginner and need a little more motivation or guided discipline, head to meditation center for a start.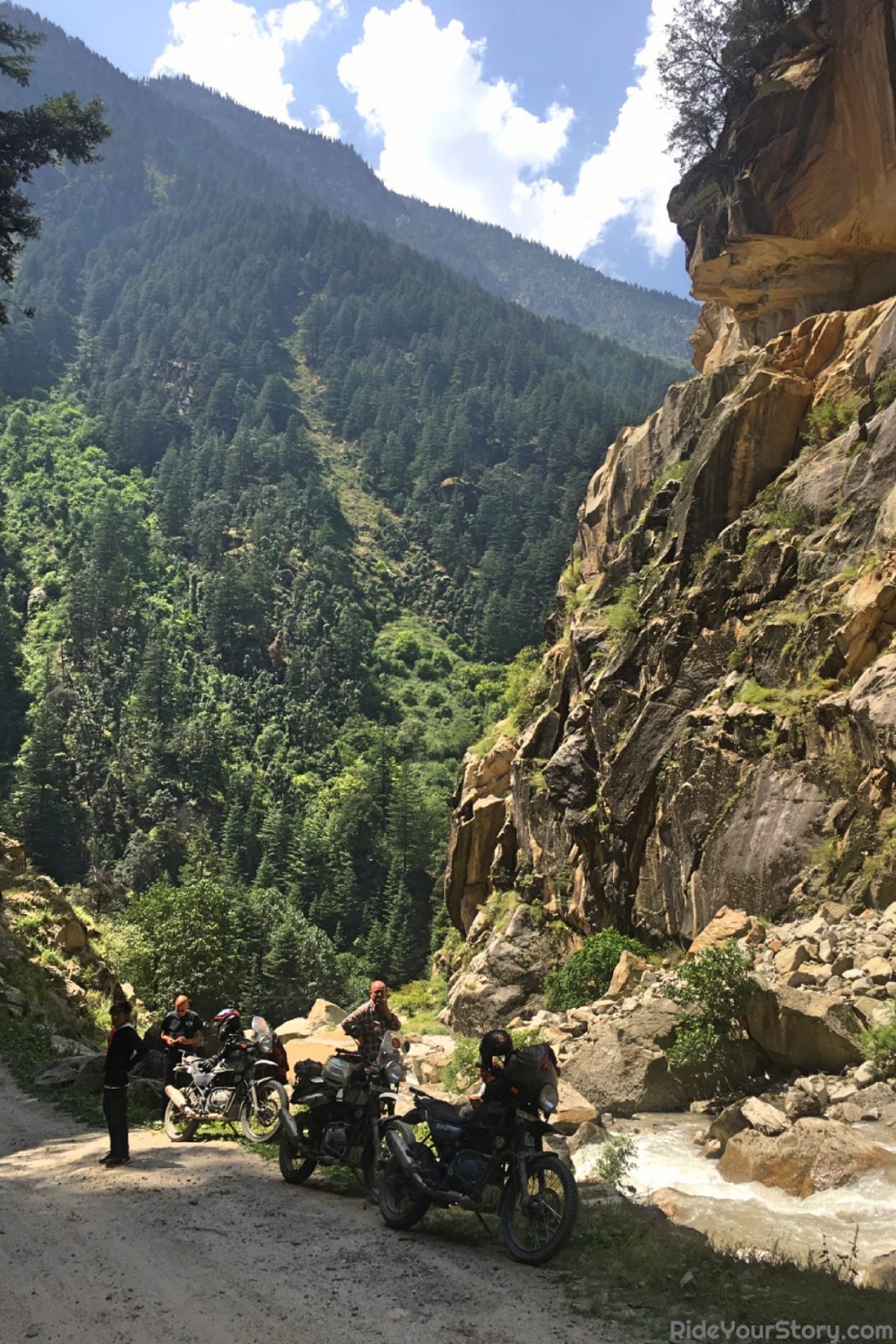 STOP AND SWITCH OFF YOUR ENGINE
Knowing where is stop is more decisive than where to ride to. The destination will reached you at the end of the day. But the you may never return to where you just passed. Savior the moment.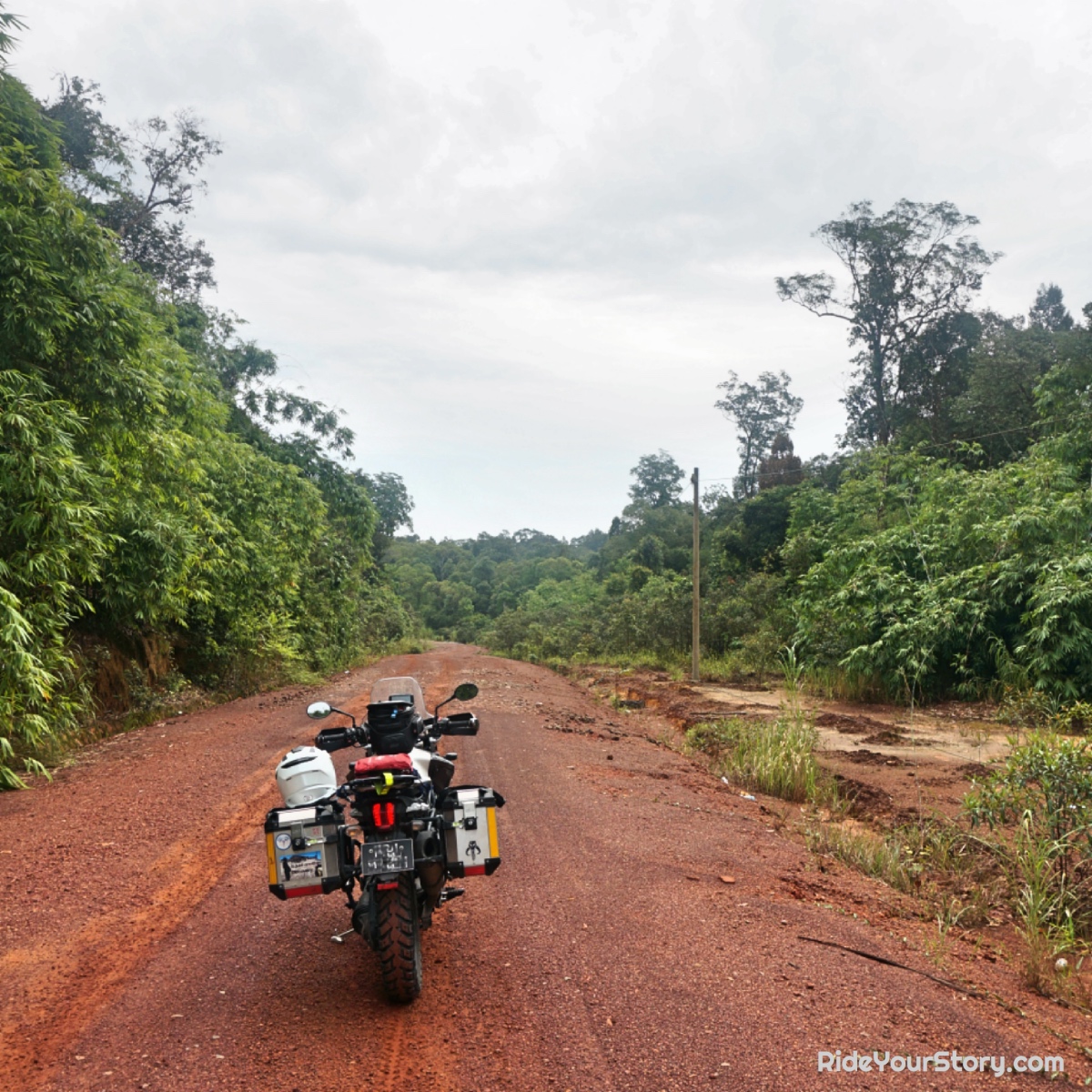 RIDE THROUGH THE SANCTUARY
When the local caution you about the tigers and wild elephants in the sanctuary. It sounds like an opportunity not to be missed. Switching off the engine in the middle of the reserve is a chilling thing to do. It is my only defense against my warning. But listening to the cries from the forest can be both hair-rising and captivating at the same time. Mother Nature is very much alive as you are.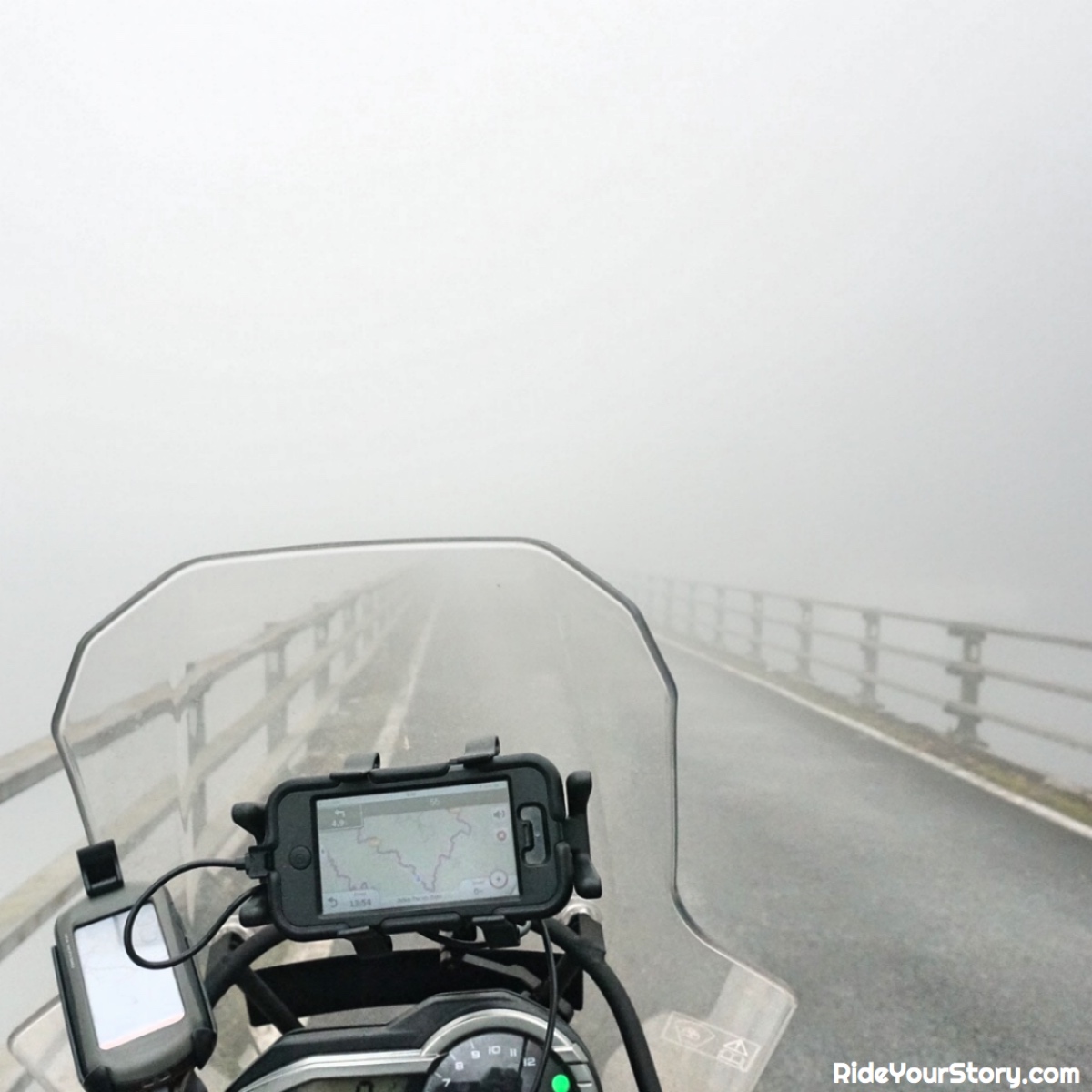 SURF THE CLOUD
Ride up the highlands. And when weather present the opportunity to you. Let the cloud surf you.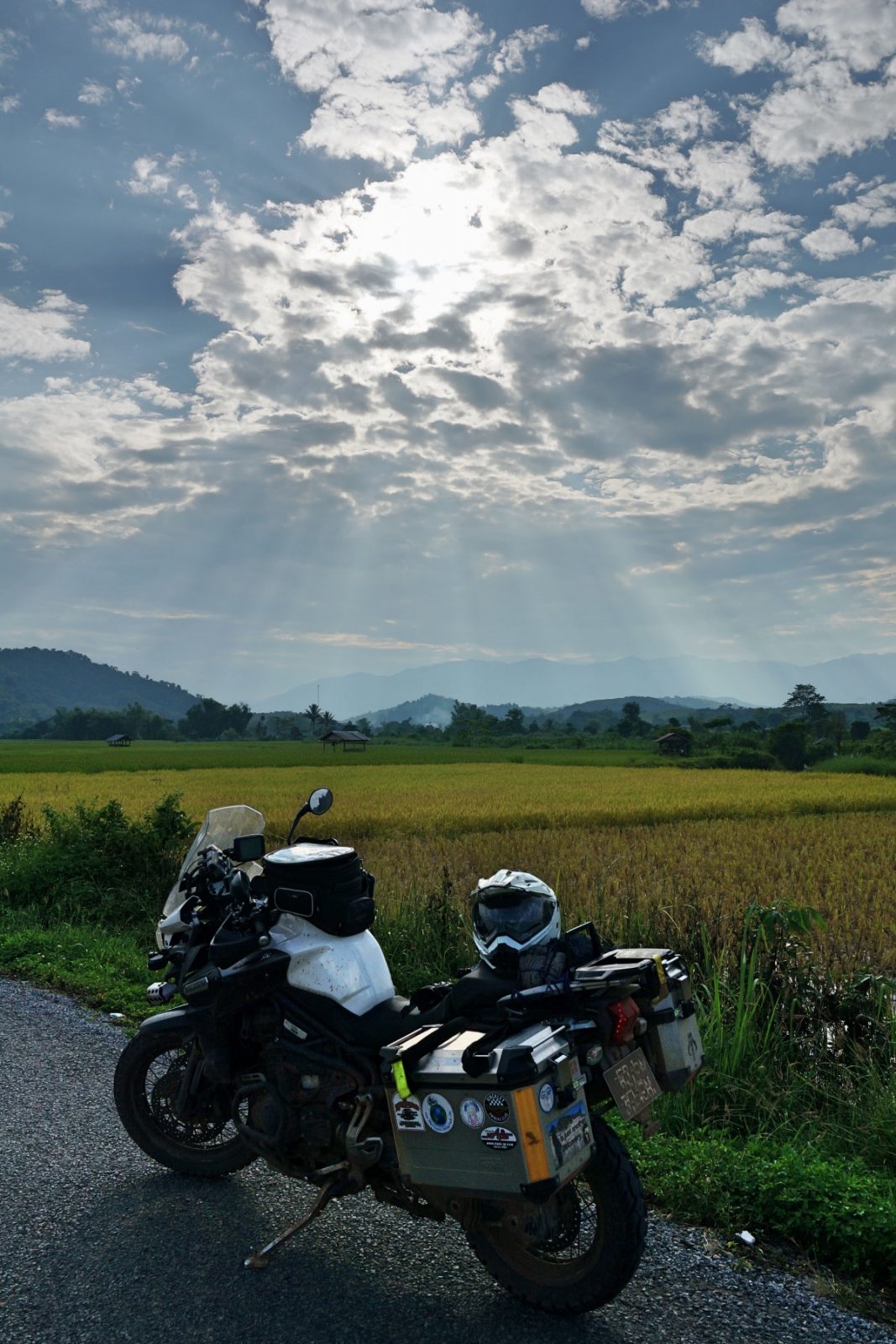 PICK YOUR MOMENT
This picture is here because this perfect unplanned and unscheduled moment was amazing and still embeded in my memory.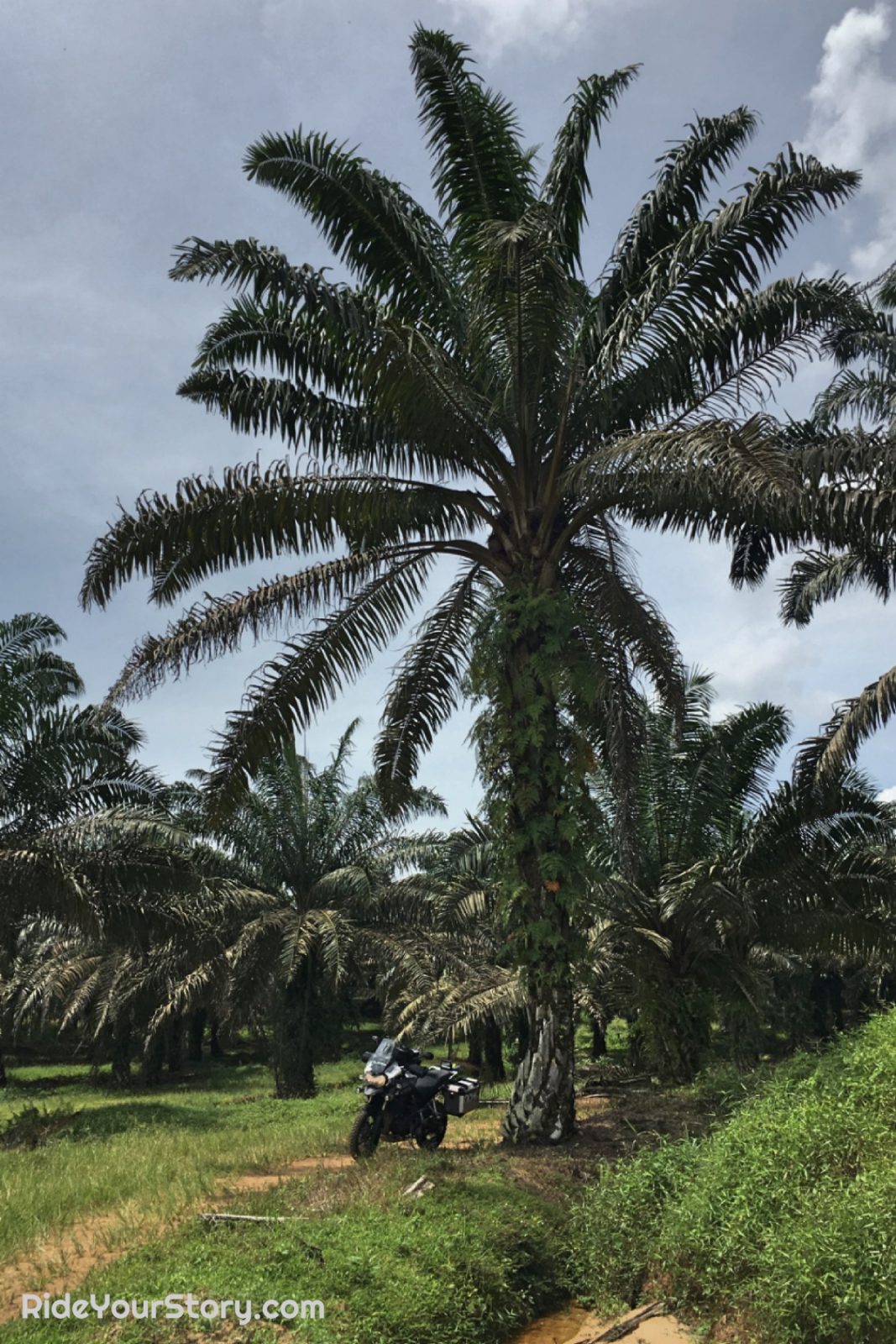 RIDE WITHIN THE PLANTATION
While it is not a forest – the sight, sense and sound are missing a beat. Still it can offer a moment of calmness where options are industrially deforested. Snaking you way around, you may even reached Malacca from Singapore in 8 hours.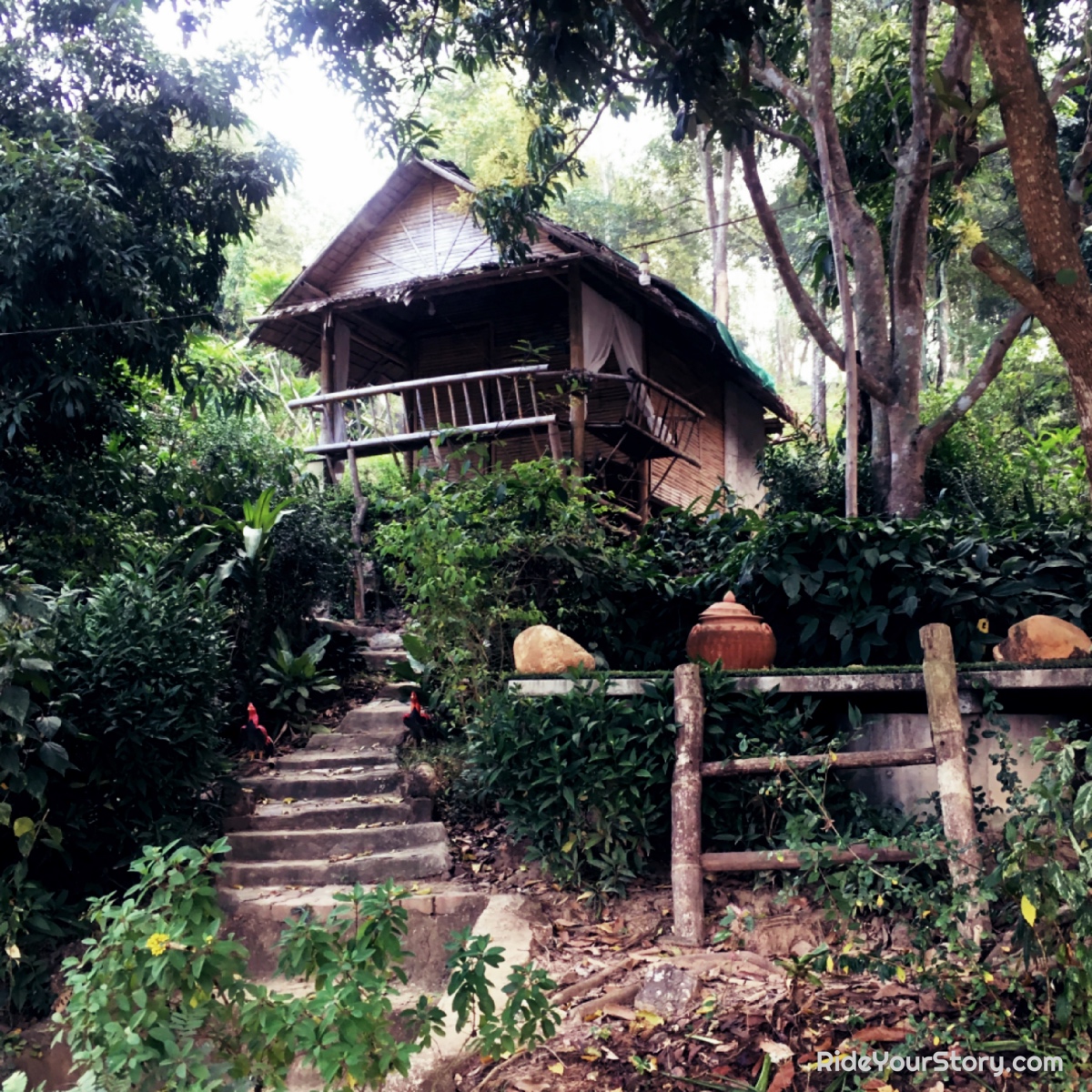 STAY IN A FOREST HUT
Opt for a day or two during your trip to stay in a forest resort and in a hut. With no mobile network coverage and only a car battery to power your needs. This is the best place to escape from social distraction and fully interact with your surrounding nature.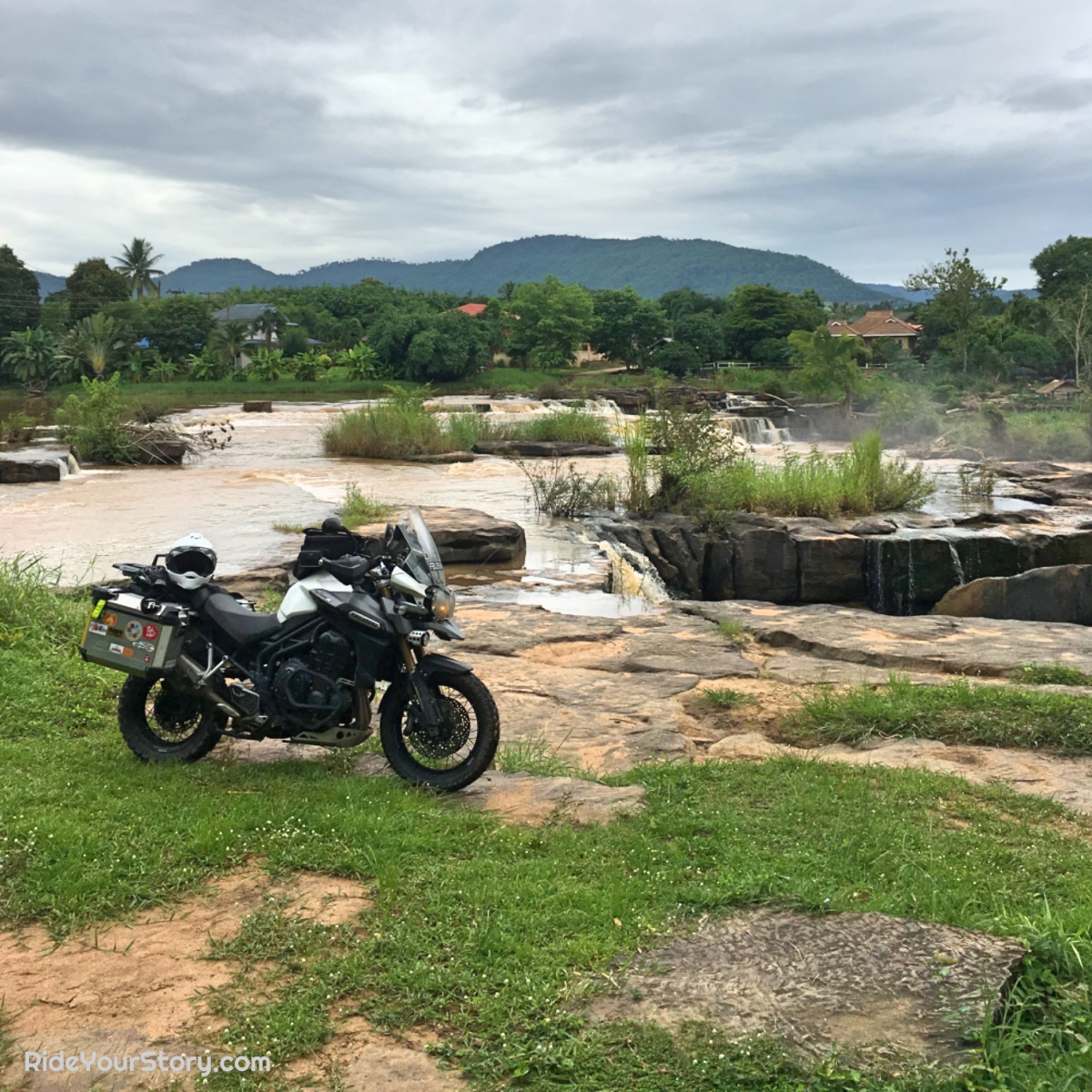 VISIT A WATERFALL
If you zoom in close enough, You can find many waterfalls all over Thailand. Many are popular tourist spot, some are accessible only by foot while others are smaller and visited only by the locals. Pick the latter if it is within your route. Savior the enchanting and hallucinating sound of the falling water. Let it drown out the traffic noise you help contributed. Unbuckle your boots and take a nice long soak.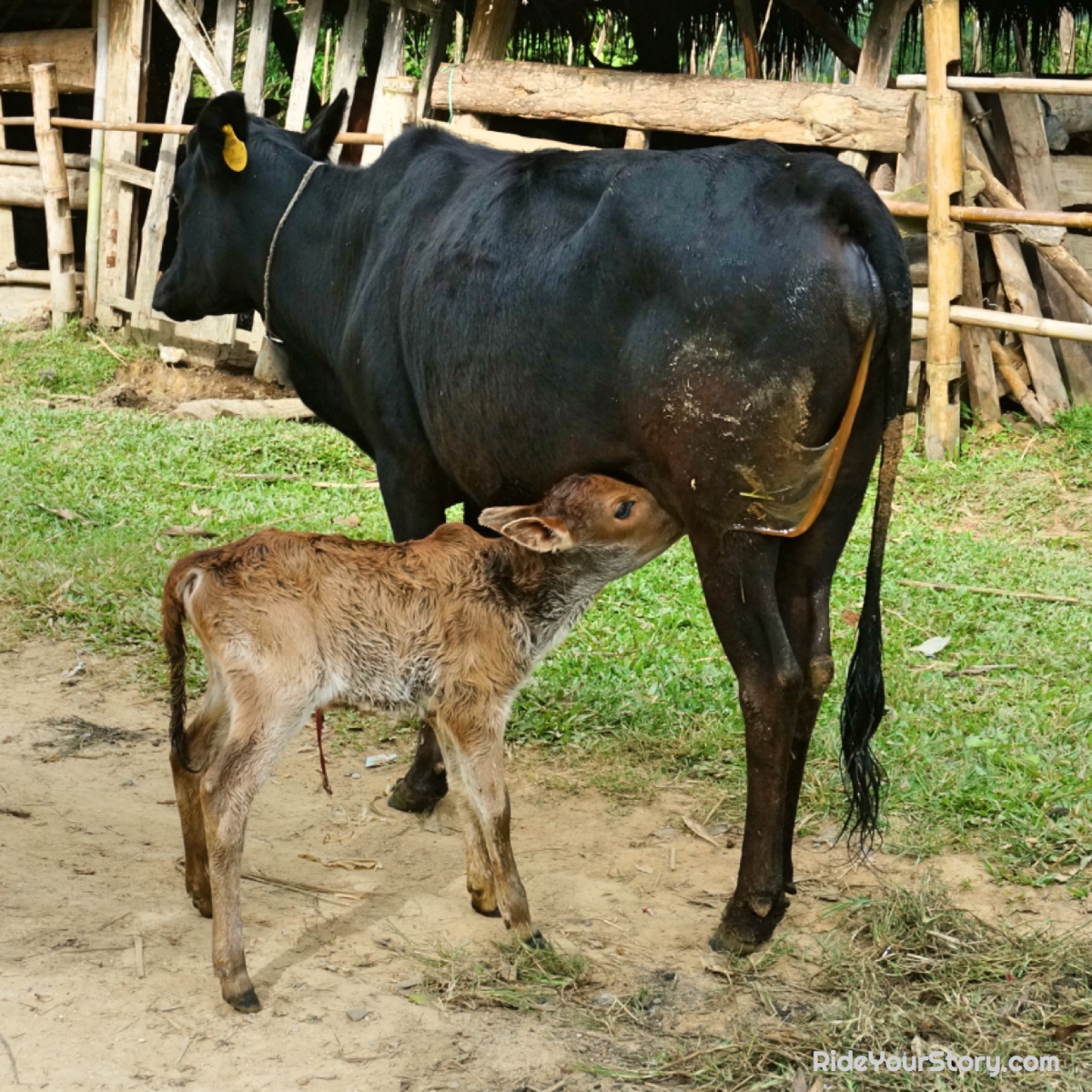 EXPLORE THE VILLAGE
Find you way through the villages. The often annoying exhaust noise from our bike may surprisingly turn out to be a welcome melody in the quiet community. Often I was waved at by children and seniors alike. Push up your visor and return a smile. Observe how they live their life and pretend that you are lost, that is a good way to start a conversation. Even if you don't speak their language, sign language for pointing direction are universal. If you are blessed, you may even have the opportunity to spectate a joyful occasion – like watching a calving and the newborn taking its first suckle.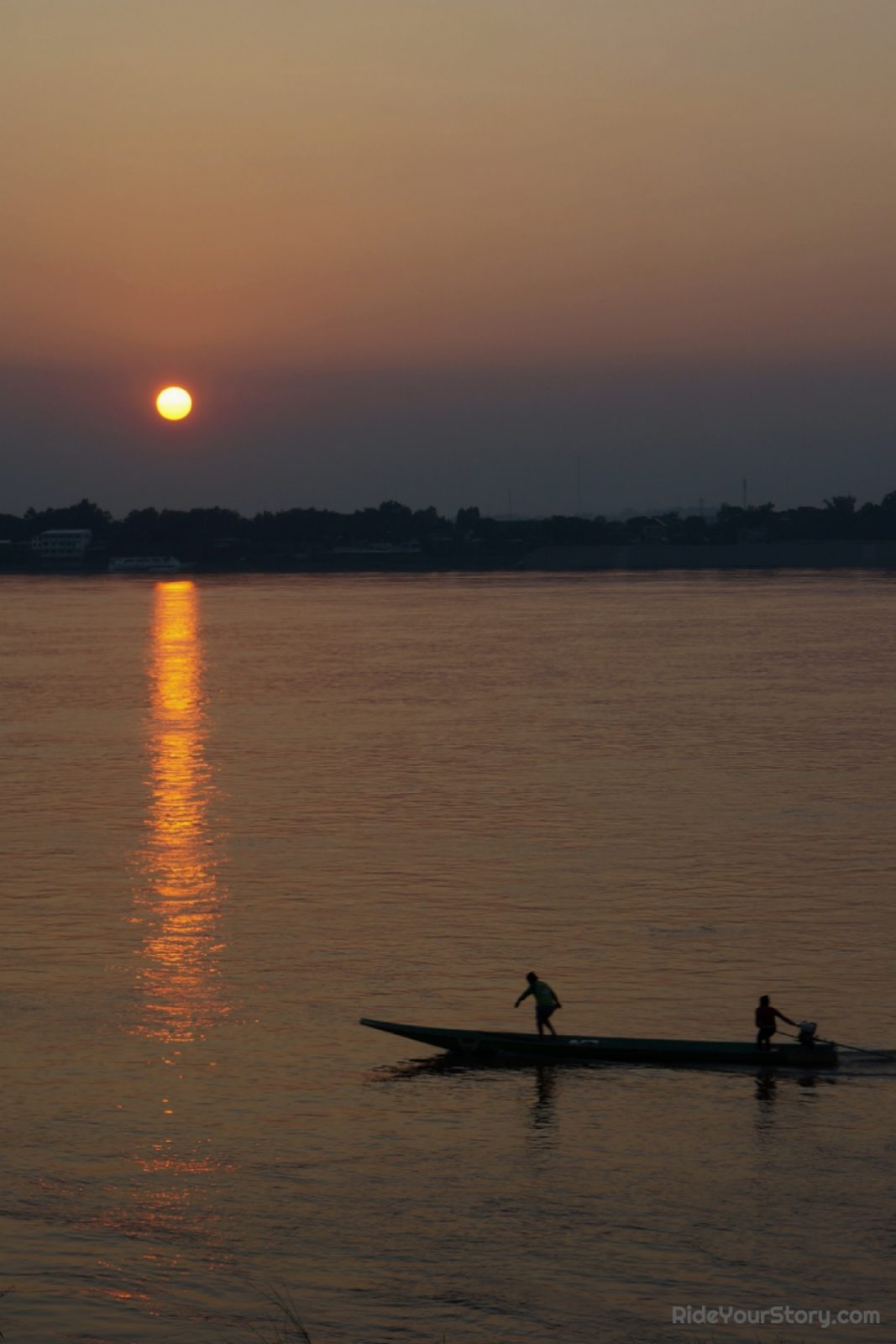 SUNRISE & SUNSET
Set off early and arrive on time to check-in. So you can accommodate the above journey in between. My usual plan is to I wake up at 5am and leave before the first light. To soak in the morning breeze and catch a sunrise before the heat ray. I will limit my ride per day to 400km. With 9 hours (6am-3pm) to cover that distance. I have plenty of time for exploration. I will reached my hotel on time to check-in so I still have plenty of day left to roam the destination. It's all about the journey. Had an early rest and repeat.
On a final note – ride your own story!
Or do you have something else to say? Share it with us here!