Preface
This is a routine short video to summarize my trip. This time it is for the ride to Pangi Valley and Spiti Valley. As to my previous videos of One Crazy Ride and Journey Into Bhutan. I like to do it differently. This time with a message to myself personally and to anyone who can relate…
Don't go there!
How many dreams are shelved by the concern and overzealous 'love' of others, often someone close – friends, relatives, parents, other-half and to some extent religious restraint.
Others may be subdued by the presumedly more 'experienced' in the bunch – and in this context I am referring to your regular riding or travel group.
While I am lucky enough to have a partner who supported my 'dangerous way of sightseeing'. Still both of us have to defend my/our choice before every single trip. And selectively to some member with defiance or secrecy, be it in a 'safer' organized tour or solo trips.
This is a video for me, more than just a post-ride vlog. With pre-ride notion and a message of affirmation or defiance, depending on how one read it. A 'we' was used instead to include anyone of you who can relate… otherwise just enjoy!
The video contains the journeys below in a 'pulp' order…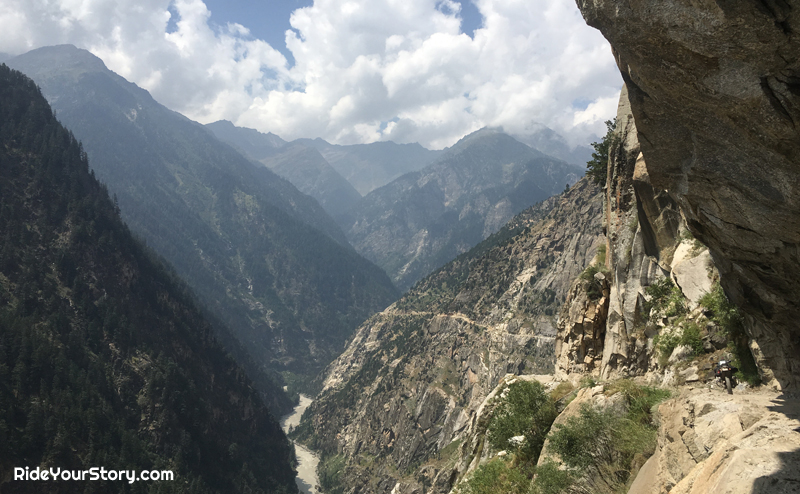 Pangi Valley & Kishtwar Road
This is the least popular route, compared to the congested Leh-Ladakh and Spiti Valley, which is gaining attention. It is the most remote areas in Himachal Pradesh, rugged roads to cliff roads and largely under developed. I first came to know about this area when I was intrigued by a picture of Kishtwar Road (located within Jammu and Kashmir), a peculiar vertical cliff roads sliced through valley. I knew I have to see it and of course to ride it. And now it is in my history…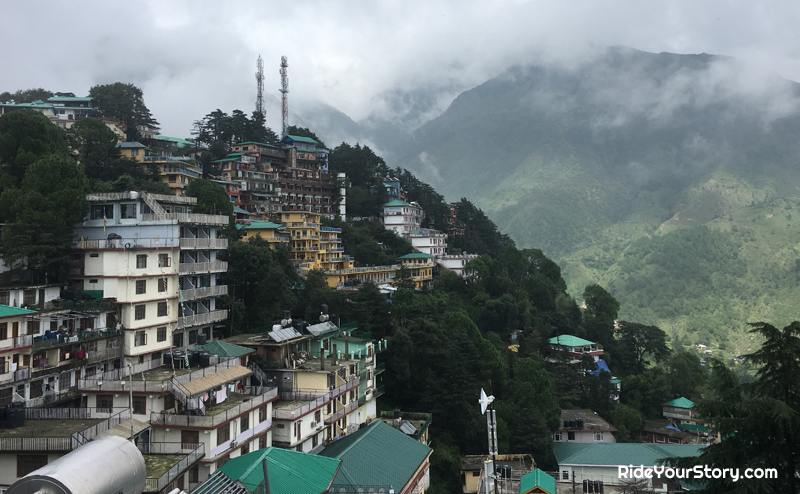 Dharamshala – McLeod Ganj & Dharamkot, Palampur & Bir
With a week break in between to my Spiti Valley ride, and with compliment from the operator Ride of My Life. I have the bike – a Royal Enfield Himalayan to myself. My original plan was to round the plains of Hoshiarpur, Amritsar, Ludhiana, Chandigarth, Shimla and back to Manali (I am making a note to myself right here for future visit – an unfinished business). But due to a bad fall, and a suspected broken rib sustained somewhere along Khistwar road. I decided to recuperate in Dharamshala for a few days, and with a stroke of luck, was able to meet the 14th Dalai Lama, compensating for my shelved plan.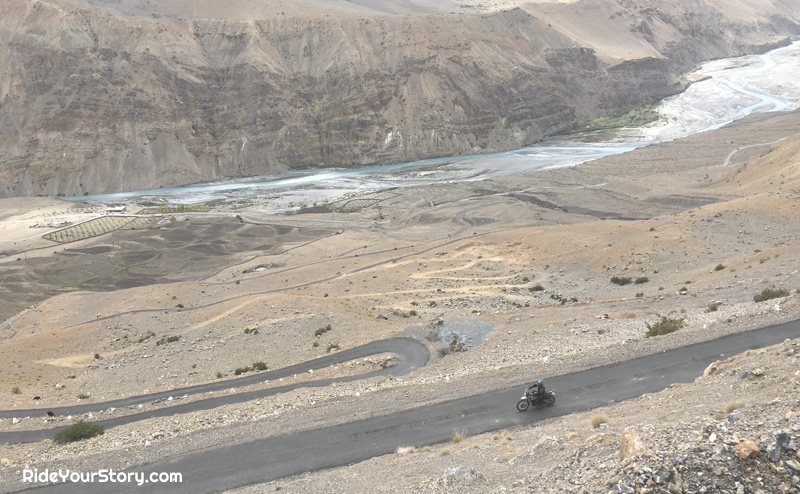 Spiti Valley
This route was recommended to my by a guide of my ride in Bhutan, claiming the scenery to be 'more spectacular than Leh Ladakh'. But then again I have never taken another's word to heart. I just have to see it for myself. The valley is a high altitude cold desert mountain valley, with the name meaning 'The Middle Land', in between Tibet and India. But at times, you may wish it is a hot desert. The sandy toned mountain may seem featureless, but one can be amazed by the 'Alien landscape' in some part of the valley. Tabo Gompa is where Buddhism from India was studied and researched by Tibetan before it developed into Vajrayana Buddhism of Tibet.
And…
More details on the trip and above destinations in my next post.. who knows when?! Hopefully some will surface before my next trip, even with the already mounting backlogs.
Before that and still I will leave a same parting word for this post. No amount of hi-res video or photos can show you what I have collected in my memories and moments, as the latter are all stored in my heart. Or from anyone else you heard or read it from. You just have to go and ride it yourself… anywhere! just pick a place you always wanted to visit and go!
---
Acknowledgement : An excellent tour arranged by Ride of My Life