Frequent commuter along the Malaysia North-South Expressway (NSE) will find this indicator – AH2, alongside the sign of the highway eg. E2 (as shown in image below)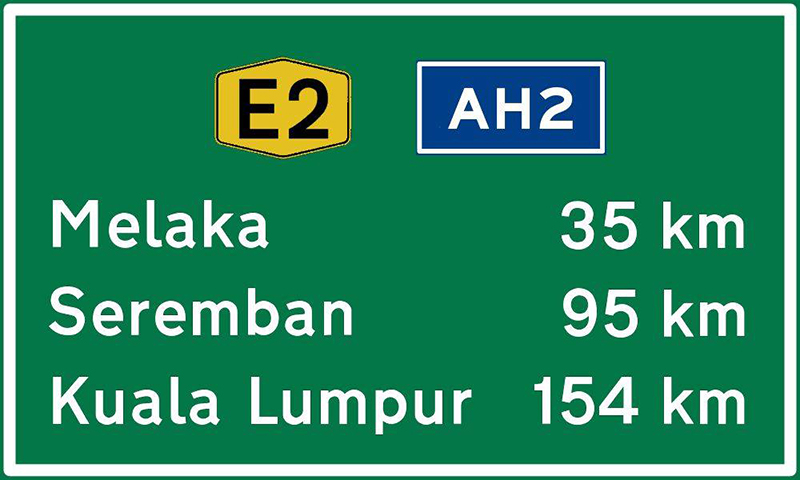 Further search reveal this is part of the larger Asian Highway Network (AH), signed by 32 countries to allow the highway to cross the Asia continent and also to reach Europe. From the edge of Bali, Hong Kong, Tokyo, crossing into Russia and with some roads are isolated like in Philippines.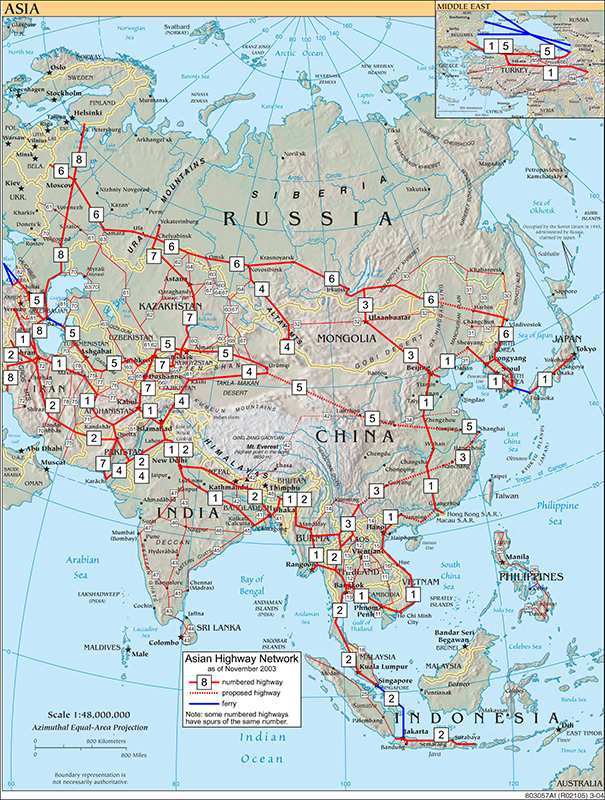 Due to the wide coverage, I will only write about the AH2 and AH18, both closest to home.
AH2 is a Continent-Wide Routes, one of the 8 major Asian Highway. Starting from Denpasar, Bali in Indonesia and end in Khosravi in Iran. The AH2 in Indonesia ends in Jakarta and supposedly connected to Singapore by ferry. Section of Singapore's PIE (Pan-Island Expressway) and BKE (Bukit-Timah Expressway) are both  part of AH2 ending in Woodlands Checkpoint and connect with Malaysia's E2 highway, then into Thailand and beyond. At a total of 13,177km (8326 miles) crossing 10 countries and in and out of India three times.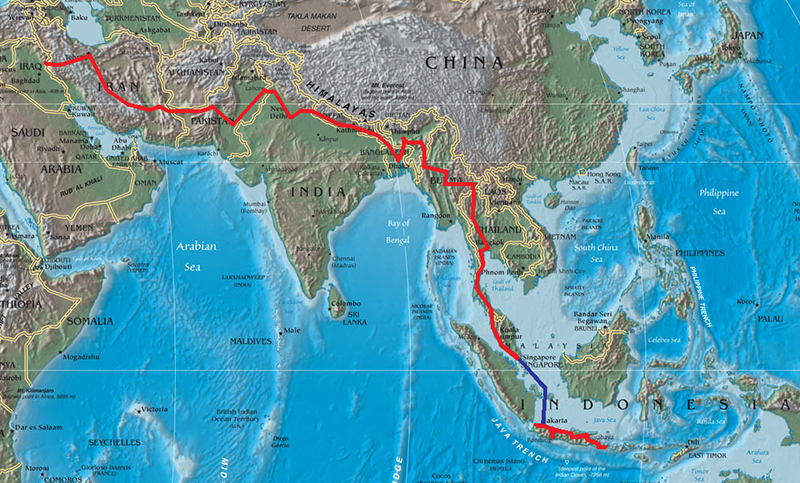 But last check, there isn't any direct vehicular ferry service between Singapore and Jakarta.
Furthermore, due to the excessive bureaucracy, political climate in this region. Without prior planning and documents, bikers and overlanders from Singapore and Malaysia are practically landlocked by Myanmar, India, China and Vietnam to access the rest of the World by road.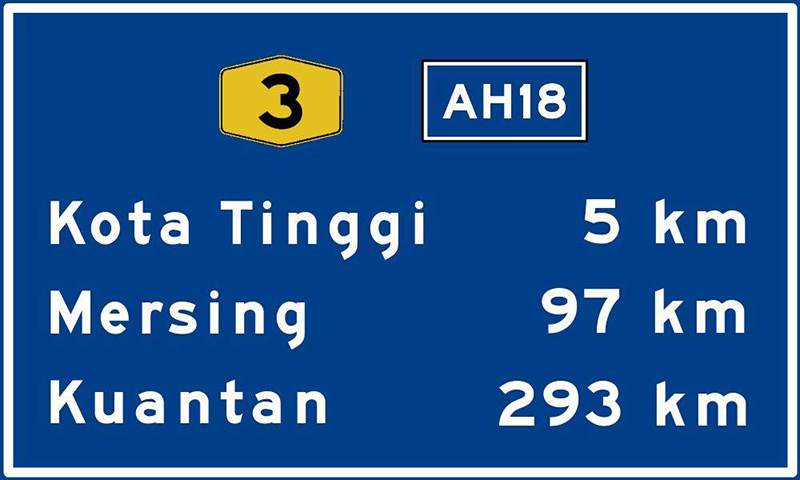 On the east side of Malaysia, there is the AH18, part of the Southeast Asia Routes.
Starting from Hatyai in South Thailand and ending in Johor Bahru Causeway. At a total of 1,042 km (651 miles). Passing the province of Pattani, Yala and Narathiwat through Malaysia Federal Route 3 all the way down the east coast to Johore Bahru.
This being my favorite route traveling up north into Thailand. On a side note, Route 3, as commonly known, was recognized by National Geographic Society as one of the Top 10 best coast highways in Malaysia and Asia due to the scenic views along the highway. But honestly one can only appreciate it when you are cruising along the north of Route 3, starting from Kuantan north towards Rantau Panjang, the border into Sungai Kolok of South Thailand.

Thailand, being a larger country, are also connected to AH1, AH2 and AH3. Though some sign indicate them as A1, A2 and A3.
Another lesser know Asian Highway located within Singapore was AH143. Starting from Buangkok East Drive in Sengkang, Singapore and end in Senai, Johor, intersecting with AH2. While connecting Kallang-Paya Lebar Expressway (KPE), Marina Coastal Expressway (MCE) and Ayer Rajah Expressway (AYE) along the way via Tuas 2nd Link (previously part of AH2)
Well I don't see any significance in this network to an overland travelers, and me being not a fan of riding on highways. Nonetheless, this is still good to know and its one more knowledge to share at your next breakfast ride.
In the near future, hopefully we will be able to ride beyond Thailand, Laos and Cambodia freely and without any compulsory guide and Carnet de Passage.