Traveling on a motorcycle while gives your the mobility to go places freely and openly. Often we could only take a glancing look without keeping our eye off the road. And even if we can find a spot to stop, at times we can only afford a brief moment of appreciation while still seated. This is the collection of those selected memories rediscovered in my album on and off the saddle.
The Hard Work
Slowly but surely! and it took me a whole year of laziness to finally complete my first 3 of the Glimpse from the Saddle series. The idea was first mooted during the creation of the commemorative ebook – Glimpse from the Saddle – In Retrospect : The First Ten Years (available as free download or browse online here).
The current COVID-19 pandemic helps with the production effort. While it is not the best time to launch a product, if I can call it that, but there are plenty of accessible attention to bring it into fruition not one, but three books (with more in the pipeline). With travel restrictions imposed and borders are shutting across the region. With no new story to ride, I have plenty of time at home to relive past moments.
The Outcome
I don't consider myself a photographer per se. Composing and posing for a photo are overweening for me. I snap! capturing the peeking moment, cultural detail or freezing an angle my eye (mind) is incapable to attain (trying tilting you head, did the world incline with you?). If I caught the moment, good! if not, its already in my memories and that is rewarding enough from the trip.
Hence, these book are not printed on some premium matte finished photo paper. It is a 6x9in (15×23 cm), trade book size and printed on economy paper that gives a lo-fi, lomographic look. Because that is how it appear when I retrieve it from my memory.
The Books
A coffee-table book with just enough pages to flip through and minimum reading for our present short attention spanned world. Not elegant enough to be frame in your living room, but confidently it is enough to inspire you to make your own trip and discover your own moment in your journey.
And it comes in the first 3 edition. One each for my journey in Bhutan, Central Tibet and Central Vietnam. Consist of previously unpublished photos discovered from my digital storage, with some stored in CDR.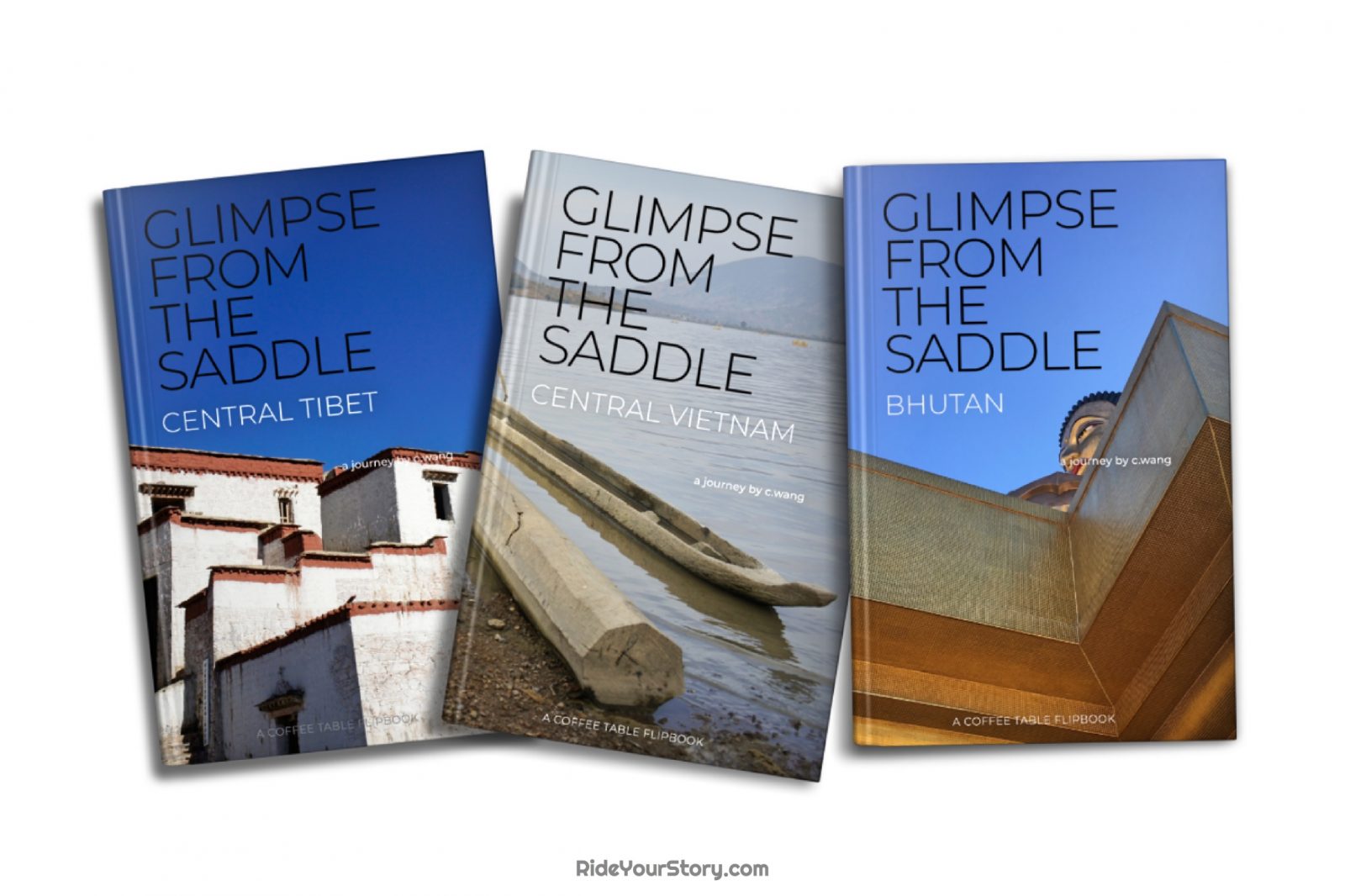 ---
Glimpse From The Saddle : Bhutan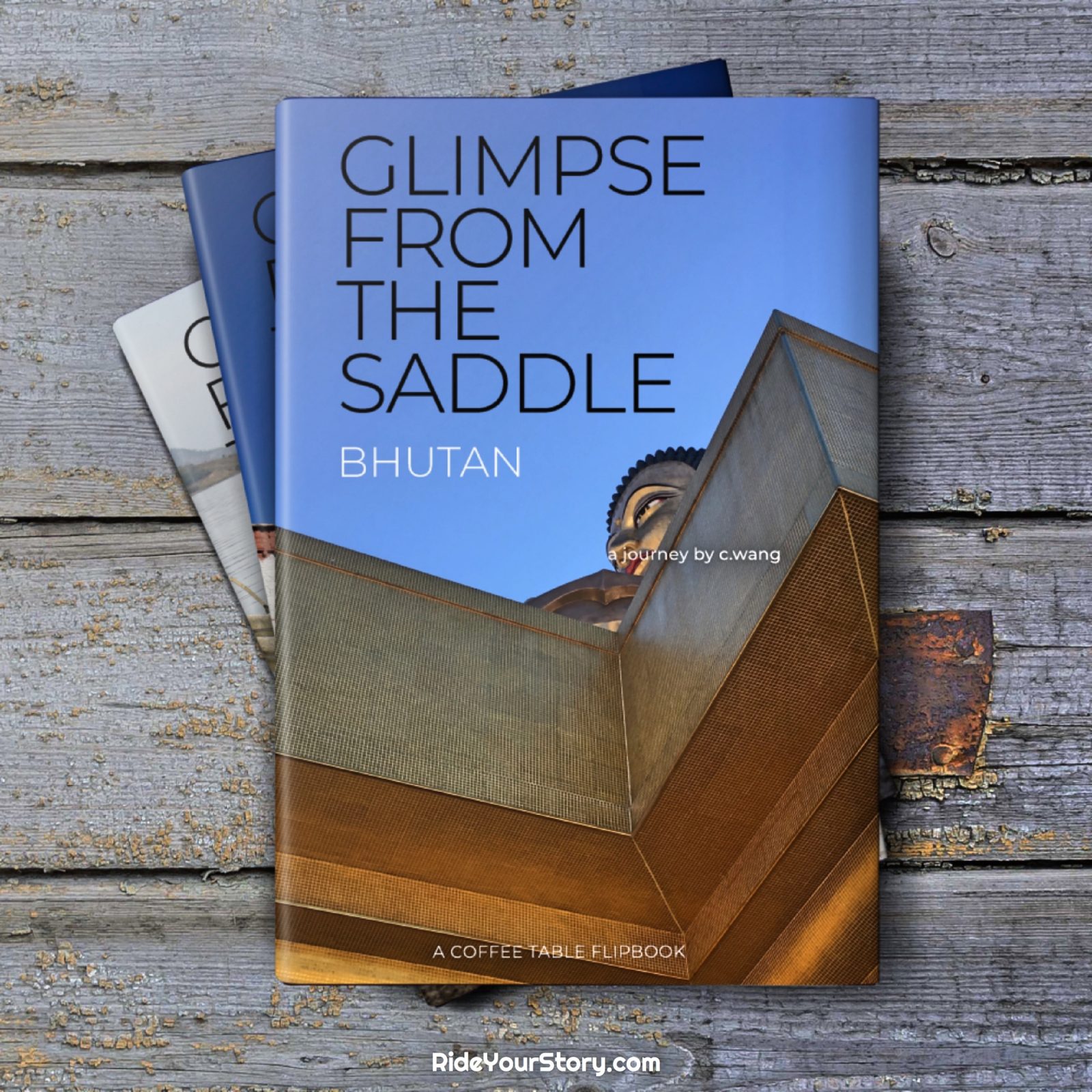 6×9 in, 15×23 cm, Soft cover, Pages: 55
A few moments captured from our journey from southern Bhutanese town of Phuntsholing to beyond Punakha, to Samdrup Jongkhar. (Preview and purchase here!)
---
Glimpse From The Saddle : Central Tibet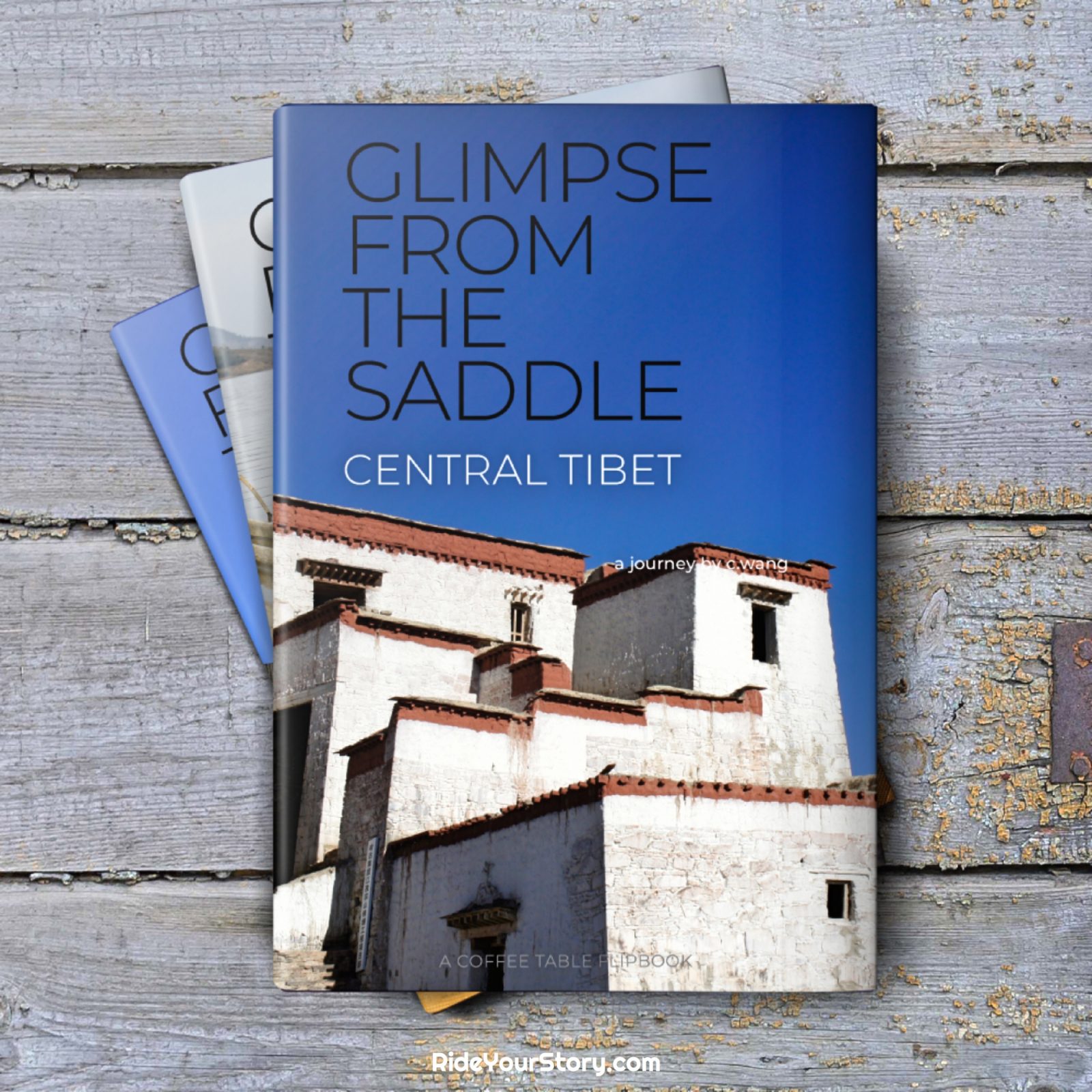 6×9 in, 15×23 cm, Soft cover, Pages: 55
Strutting a Chiang Jiang 750 sidecar, we cruise through the mystical monasteries and finding our way to the Mt.Chumolongma base camp and back to Lhasa. (Preview and purchase here!)
---
Glimpse From The Saddle : Central Vietnam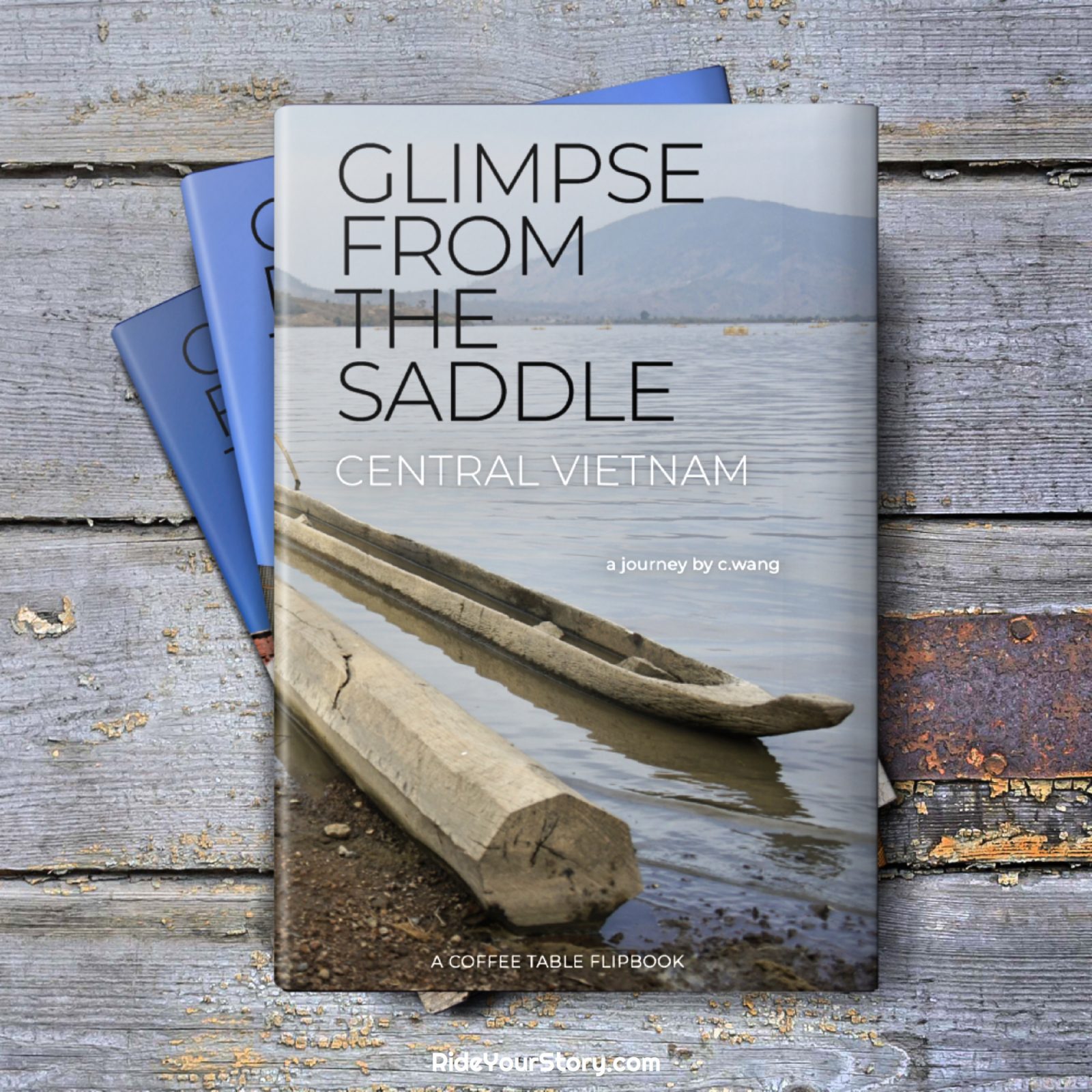 Leaving the populated city and right into the hearts of Vietnam – the idyllic Central Highlands. (Preview and purchase here!)
---
* All book cover shown in this page are digital mock-up. Refer to publisher for closer product image.